Resources for Learning and Teaching Remotely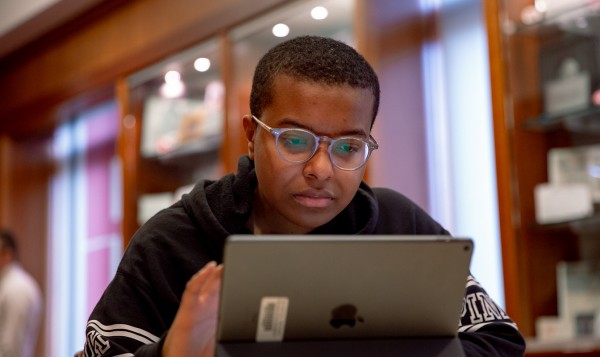 As Ohio State transitions to remote learning for the remainder of the semester, we will continue to provide resources to support your learning and well-being as an Ohio State student. 
Digital Flagship will continue to offer virtual drop-in hours to answer your iPad and app questions. Learn more about virtual drop-in hours and view the schedule. All in-person Digital Flagship events have been canceled through the end of spring semester following university guidelines.
In addition to virtual drop-in hours, explore the following resources designed to support your transition to remote learning. Continue to check your Ohio State email frequently, this is the primary way the university will communicate with you.
Keep Learning
No matter where you'll be learning this semester, check the Keep Learning website for information to help you navigate courses online. From setting up internet access to using Zoom and getting tech support from a distance– the site will connect you to the resources you need to be successful while learning online.
Keep Teaching
If you are teaching a course this semester, visit the Keep Teaching website for key actions and resources to help you shift your courses to remote instruction as quickly and seamlessly as possible. Check back often as new resources and online workshops are being added frequently. 
The Ohio State App Suite
The Ohio State, Discover and Wellness apps will be updated frequently with new content connected to the university's coronavirus response. You'll find news updates, information on remote services and tips for staying mentally well in the face of these changes. 
Download the Ohio State app for iPhone or Android.  
We are here to support you during this time of transition. If you have questions please reach out to us at digitalflagship@osu.edu.