Coding Certificate Changes Recognize Achievement and Learning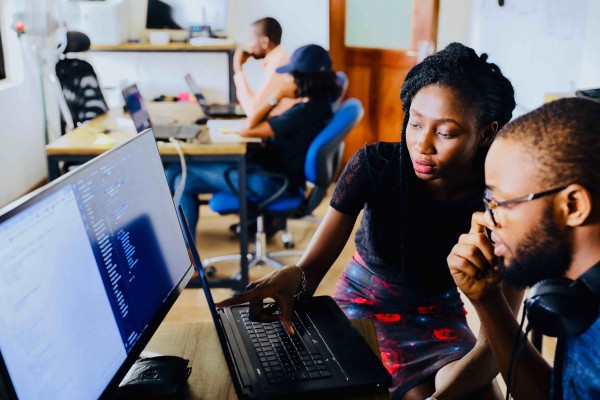 Ohio State students, faculty, staff and alumni currently enrolled in the Swift Coding and App Development certificate courses will now be eligible to receive a series of stacking certificates to demonstrate their learning after successful completion of each of the four courses in the series. Previously, learners would only be eligible for a certificate following successful completion of all four courses. The coding curriculum has also been enhanced based on feedback from enrollees. 
What is a stacking certificate?
Stacking certificates are a sequence of credentials that show an accumulation of skills. You must earn them in order because the skills needed to receive the first certificate will be used in the second certification course. 
Why the change?
The new structure is designed to reward learners for the significant skills they have developed throughout each course and mirror other credentials they would be prepared to earn in the industry. For example, learners who complete the first course in the program (estimated 180 hours to completion) will now receive a level one certificate and, as before, will be prepared to take Apple's App Development with Swift Certified User exam if they choose. 
This type of structure is a standard practice in technology certificates because it lets learners show a more nuanced picture of their skills and how they might apply to a future role. Amazon Web Services, Apple and CompTIA offer a similar structure in their paid certificate programs.
This change also updates the certificate structure in the free offering to mirror the structure of the paid courses, which provide the same content and assessment. 
What's new in the courses?
You shared your feedback and we listened! We're always looking for ways to make our program more engaging and to help learners develop new skills. Recently we've added several videos that will provide more in-depth instruction on topics you've requested. We're also continuing to update courses as Apple releases new versions of Xcode. 
Do I need to do anything to receive my certificate?
If you have already completed Level 1 in the program, the Digital Flagship team will email you a certificate in the next few weeks. No action is required from you. 
If you are currently in Level 1 but have not completed it, now is a great time to get started again. Once your final assignment is graded and you've officially completed the course we'll send you your Level 1 certificate and will add you to the Level 2 course so you can continue on your coding journey.
Where can I learn more?
If you haven't yet registered for a course, you can sign up here.
Questions about the certificate program or courses can be directed to dfcoding@osu.edu.